- Guest Post by Lisa Regan
1. Google your little heart out. I'm always shocked by what I can find from an obscure Google search. Not only can you find tons of documents, blogs and other websites teeming with information; but Google maps is invaluable for getting a street view of your setting.
2. Read memoirs. If your main character is a neurosurgeon, read memoirs by neurosurgeons. If they're a police officer, read memoirs by police officers. I find these give you great nuggets of information you wouldn't get otherwise.
3. Find people who know about your subject and interview them. You'd be surprised just how many people are willing to answer tons of your inane questions. I've interviewed many police officers and detectives over the years to try to get a better grasp of what their lives and work are like.
4. Follow the local news. If your story is set in a place other than the city or town where you live, use the internet to follow their local news for a few months. See what kinds of stories the local news stations or newspapers are covering. Pay attention to what the weather is during the year.
5. Read textbooks. If you're writing about something that you aren't really familiar with, get the textbooks that professionals in that field actually use. For example, I needed to do an interrogation scene in my third book so in addition to talking to real live investigators, I bought a used textbook on interrogation techniques. It was extremely helpful.
6. Take a trip. If at all possible, go to the place where your story is set and take in all the sights. Of course this is not always feasible financially or otherwise which is where Google maps comes in handy. But if you can go there, you should do it.
7. Take your writer to work day. If it's possible to shadow someone for the day, do it. Police departments will often offer ride alongs. Some 911 call centers will allow lengthy tours. Obviously this is not always possible but if you've got a character who does something that is mostly foreign to you, and you have an opportunity to shadow them for all or part of a work day, you should go for it.
8. Peruse You Tube. Seriously. Use this for setting or any number of things you're looking for. There are videos for just about everything you can imagine. If you have a character with a tic disorder, you can watch videos of tics on You Tube. You can even find parts of documentaries there. Or people taking a ride through a particular neighborhood.
9. Find a beta reader in the same field as your main character and/or who lives in the place where your story is set. They'll be able to straighten out any small inconsistencies and possibly help you add some authenticity.
10. Take a class. Is your main character a chef? Do they sew or make pottery? Are they a yoga instructor or salsa dancer? Take a class in that subject if one is available.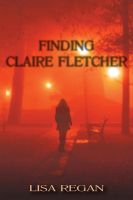 Genre – Psychological Thriller / Crime Fiction
Rating – R