Dirty Little Secret
is a weekly meme hosted by
Under the Covers
to know more about other bloggers and readers, by asking them a question hoping to reveal their dirty little secrets.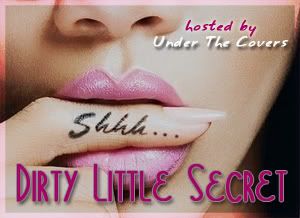 "Christmas is over. Santa has left the building. We now have 2012 to look forward to! What new release are you looking forward to in the new year?"
There are so many..but, I will narrow it down.
#1: Fifty Shades Freed (Fifty Shades #3)
#2: Hallowed (Unearthly #2)
#3: Lucky In Love (Hucky Harbor #4)
#4: The Mark of Athena (Heroes of Olympus #3)
***Cover not released yet***
I know you have a lot of books in your wishlist too. Want to share?