Dirty Little Secret
is a weekly meme hosted by
Under the Covers
to know more about other bloggers and readers, by asking them a question hoping to reveal their dirty little secrets.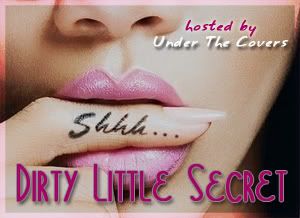 If you had 600 million dollars to spend,
what would be the first thing you bought?
Hmm, I will take my fiancee and buy a luxurious plane, leave my job and we will travel around the world for a year. Then when I come back, I will give my parents and my fiancee's (I think he will be my husband by that time) parents some money, so that our dads need not go to work, and we all will live 'happily ever after'. :)
What will you buy?