- Guest post
By Douglas Glenn Clark
Every generation remembers the best parts of life through song. I grew up in a Detroit suburb when Motown Records was a local phenomenon that gained national recognition. So naturally I love The Supremes, Smokey Robinson and the Miracles, Stevie Wonder, Marvin Gaye, Tammi Terell … and so on.
The Motown Sound shaped my youth with great songs that are tied to events, people and locales. (And politics. Thank you, Marvin. "What's going on?")
I was also moved by melodies written and recorded by The Beatles. The group's "Magical Mystery Tour" album included two amazing songs about remembering the past.\
"Penny Lane" by Paul McCartney and "Strawberry Fields Forever" by John Lennon could not be more different. McCartney remembers "blue suburban skies," while Lennon recalls a past that is dark, somewhat mysterious and where "nothing is real." These young men were already looking back, trying to remember what childhood felt like.
In high school a friend was telling a group of us about his job at a Ford dealership. He laughed when he said the mechanics favored the country music stations. So that's the kind of music he listened to all day long, like it or not.
A few guys started trashing country music, making jokes, talking with an exaggerated drawl. But our friend protested. He said, "But the stories are so great."
At first glance, this guy was not someone you would associate with the Grand Ole Opry. He was raised in the Midwest, born to a wealthy family. He enjoyed the finer things in life, including — eventually — an Ivy League education.
Yet decades later, I still can recall his appreciation of country tunes, which so often expressed heartache, romance, hard luck and the good times, of course. His enjoyment was revealing; it showed a side of him I had not seen before.
It is nearly impossible to avoid creating one's own memory songbook, regardless of which generation you belong to. Who doesn't whistle a happy tune or hum something a bit more somber or reflective as time goes by?
To combat loss of memory — that unavoidable human condition — I wonder if it would not be wise for each of us to sit for awhile and make lists of songs and feelings. Imagine a chart that includes song titles in one column and accompanying emotions, events and people in an adjacent column.
Make emotional connections now while the mind is clear. By doing so, as memory fails, we'll all have a memory songbook that helps recall a vivid and enriched past — the magical mystery tour of life.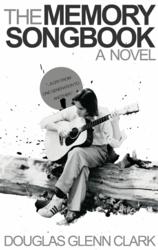 "The Memory Songbook began as a novel about youth, first love and music — and then became a story about the battle of holding onto youth as we age."
"This work definitely brings to light the raw emotions that young people are feeling towards the elderly in their lives, and what the elderly are experiencing by great number. The story brings out the deep hidden emotions of both ages and splashes it before your eyes."
— Midwest Book Review contributor Shirley Priscilla Johnson
Buy Now @
Amazon
Genre - Contemporary Fiction
Rating - PG15